NFL's Kaepernick Compares Cops to Fugitive Slave Patrols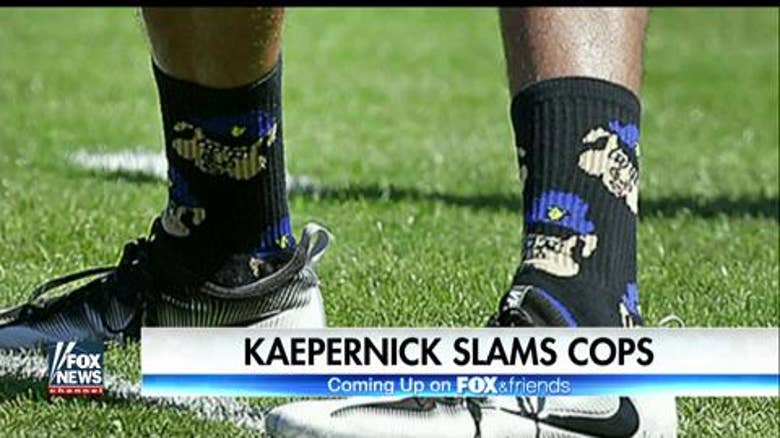 Jun 18, 2017 // 10:58am 
NFL quarterback Colin Kaepernick compared police officers to fugitive slave patrolmen after a Minnesota officer was acquitted in the shooting death of a black motorist.
Kaepernick tweeted his displeasure with the verdict, with a graphic reading "You can't ignore your history - always remember who they are."
Between the lines, a police badge is shown side-by-side with a "fugitive slave patrol" badge.